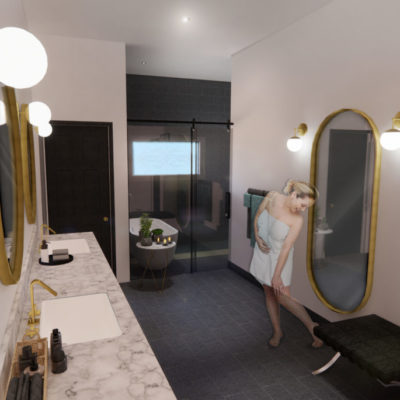 Bring Design to Life
Design Visualization is a specialty of mine. Taking an idea and developing it into something concrete and easy to understand is what I'm all about. Whether that be through a hastily sketched concept on a bar napkin or a fully developed 3D architectural model – I can make it happen.
ARCHITECTURE
Architecture has been a passion of mine for as long as I can remember, and is what I have been formally trained in over several years and by several talented architects. With experience in everything from small one-room residential remodels to multi-million dollar event centers I promise you that together we can make your project come alive.
GRAPHIC DESIGN
Graphic Design is, at its core, how your design concept is brought to life. It's how I pluck what you want from your head and bring it to life in your hands or on your screen. With experience in everything from creating social media content to designing a full on brand identity package for your business I am confident that we can make something cool for you.
CONSULTING
Look I get it, sometimes you just need someone to bounce your ideas off of or to help you polish them up a bit and that's ok. Design Consulting services are definitely something I do. If you don't require any content developed but just want someone to give you ideas, then I'm your guy.
I've got plenty of them.
Contact
Let's make some cool stuff!
901.870.4824
Hours
No set office hours, but I am always available so feel free to reach out!